Quality Appraisals and Inspection Services With Competitive Rates
Know Your Car's Worth
Are you looking for a reliable car appraisal provider? Here at Classic Appraisals of Florida in Tampa, Florida, we only provide our clients with the honest appraisals and inspection services of their modern or vintage cars. We are diligent in our work and dedicated to offering high-quality services at affordable prices. 
Aside from cars, we also offer appraisals for boats, recreational vehicles (RV), and motorcycles. If you want your vehicle to get inspected, don't hesitate to get in touch with us.
We Welcome Estate Auto and Motorcycle Appraisals along with military discounts and free estimates.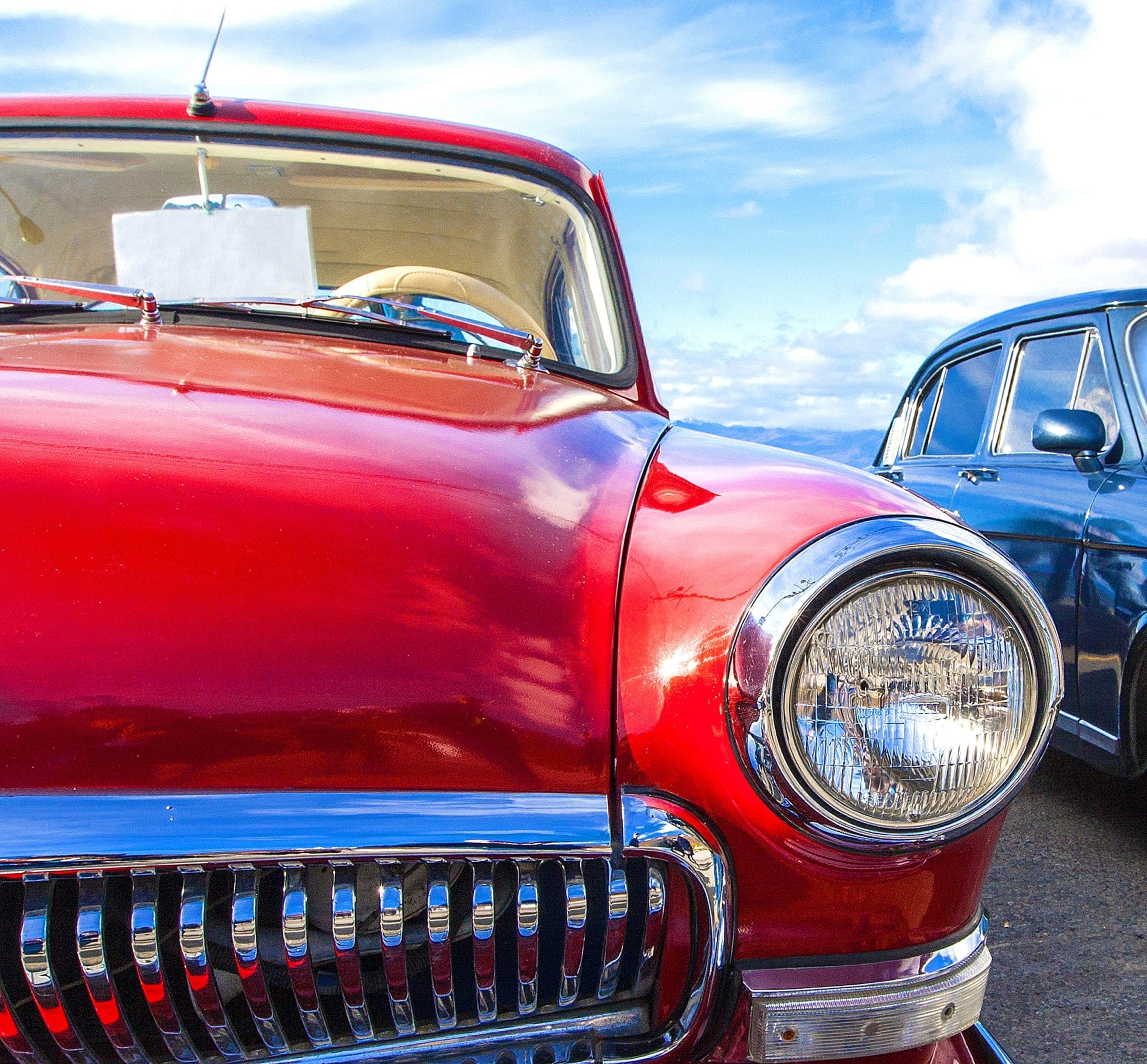 To Provide a Critical Analysis and Fair Unbiased Assessment of All Vehicles inspected for Appraisals. Strict due diligence is adhered to and exceeds Uniformed Standard Industry Forms and Procedures.
We mainly serve the Tampa Bay area and the surrounding counties:
Pinellas, Pasco, Polk, Hillsborough
Note: We can go anywhere within the Florida state but  charge additional fees for clients located outside these areas. 
Pre-Purchase Inspection – Starting at $350 and up:  Our most comprehensive and detailed inspection and appraisal, offers an extensive report with a photo album of the vehicle. 
Valuation of Insurance – Starting at $250 and up:  Calculating value for Insurance purposes.
Estate Value Appraisals – Starting at $250 and up: Estate Value purposes in lieu of bankruptcy purposes.
*Additional trip fees may apply. Payments through American Express, Visa, MasterCard, and Discover are accepted.
You might not know the true value of your car, but Classic Appraisals of Florida in Tampa, Florida can provide you with an honest appraisal of your vehicle. Whether you drive a classic, vintage, muscle or a newer vehicle let Classic Appraisals of Florida get you on the road to driving your dream car.
CUSTOMER REVIEWS
Hi Ronn,
I wanted to say Thank you so very much for doing a wonderful job on pictures, inspection and appraisal.
This is the best $Money  I have ever spent.
Thank you again,
~ Pete G.
CUSTOMER REVIEWS
Ron,

Thank you for doing such a good job on the inspection/appraisal. 
I was not expecting anything this involved.  I really appreciate all 
the effort you put in to your report.
 Thank you again.
~ Jim G..
CUSTOMER REVIEWS
Thank you very much for your comprehensive report on the 49 Ford. 
If you ever need a need for personal recommendation for your inspection service, I would be most happy to provide it.
~ Tom L.
CUSTOMER REVIEWS
Thank you so much, Ron! Your detailed report is wonderful. I also greatly appreciate the call afterwards where you walked us through your main findings, as that allowed us to move forward with the purchase. 
Kind regards,
~ Lauren
CUSTOMER REVIEWS
The report is excellent.  I truly appreciate your efforts and the critical eye.
Thanks
~ Matt D.
CUSTOMER REVIEWS
Thanks Ronn, 
Appreciate the quick turnaround. I am impressed with your work.  Looks like something I will pursue. 
Once again, thanks for everything!
~ Scott.
CUSTOMER REVIEWS
Ronn,
Thank you for the great vehicle report. It's very helpful on my decision to purchase or not to purchase the car. Thank you for the quick inspection and response.
Thanks,
~ Chris P., CO
CUSTOMER REVIEWS
Good Morning Ronn,
I would like to thank you very much for sending me the appraisals in original by mail.  I received them in the mail yesterday.  Thank you for your great service and "going the extra mile".  I will be sure to recommend your services to my family and friends.  Have a great day!
Kind regards,
~ Angela M., Valrico, FL
CUSTOMER REVIEWS
I just wanted to say thank you again for everything!  We ended up working out a deal and purchasing the truck after all and are having the truck repaired and some upgrades made to it as well here locally in Texas. Just wanted to say thank you for your diligent eye and honesty and making my father's retirement dream truck come true!
~ Justin & Gary V. , Texas
CUSTOMER REVIEWS
Thank you, Ronald! This report is wonderful. The level of detail is much appreciated. Happy Holidays.
~ Shane M. 
CUSTOMER REVIEWS
Ronn,
Thank you very much for the quick and quality work….  It is much appreciated.
~ Ryan E. 
CUSTOMER REVIEWS
Mr. Gagnon,
Thank you for such a thorough inspection and report, I truly appreciate the work you've done.
~ Daniel O. , San Antonio, Texas
CUSTOMER REVIEWS
Hi Ronald,
Excellent report!  Lots of detail. Appreciate the honesty and integrity. All my west coast friends were blown away by the details of your report.
CUSTOMER REVIEWS
Thank you Ron for helping me purchase my dream car!! Ron is extremely helpful and is very thorough in providing a detailed inspection report with pictures.  He definitely helped me make a sound purchase and i could not be happier.  Thanks again Ron!
CUSTOMER REVIEWS
I just completed a review of the comprehensive photos you provided. I am extremely grateful for the diligence you demonstrated in the visual inspection and documentation of the overall condition of the car. I give you an A+ rating. Best wishes and continued success.
~ Phil C. , Los Angeles, CA
CUSTOMER REVIEWS
Ronn,
Wow!! Thank you SO very much! I greatly appreciate this incredibly detailed appraisal. The turn around time for something this detailed is mind blowing!
~ Moira D.
CUSTOMER REVIEWS
Thanks very much for your prompt attention to this inspection/appraisal. Your Photos are great. Thanks again! ~ Mike
CUSTOMER REVIEWS
Thanks again for your help and expertise. You have certainly made this purchase less stressful and allowed me to be better informed. The quality of the report is excellent and the photographs are outstanding. With Gratitude , Best Regards"~ Dan H. , Littleton, MA
CUSTOMER REVIEWS
Ronn, Thank you! Very thorough, will definitely recommend you. Thanks again, appreciate the promptness. ~ Sean I., Boynton, FL
CUSTOMER REVIEWS
Having an appraisal performed by Ronn prior to purchasing the car saved me 43k. Website pictures are very deceiving. I was able to locate another vehicle in Florida and requested Ronn conduct an inspection.  As luck would have it, a purchase was made.  My wife and I are so happy with our 65 Olds 442.
~ Tony & Judy P., Ocean View, DE
CUSTOMER REVIEWS
I was truly amazed at the amount of photos and detail of everything in them and the report that you receive. Between that and also talking with Ronn on the phone it helped me make up my mind about the car without even traveling there. I have to say every little detail is taken care of and he treats this as if it is YOU who is looking at this vehicle and what you may or may not find critical from it being purchased. Besides that Ronn is very easy and Polite to talk to. Hope we can do business again in the future.
~ Duane R. , Las Vegas, NV
CUSTOMER REVIEWS
You are the BOMB! Thank you for your time and expertise.
~ Karen D. , Woodland Hills, CA
CUSTOMER REVIEWS
Purchasing a classic 1984 380SL was a bit daunting, but Ron Gagnon of Classic Appraisals of Florida put my worries in a lead box and tossed them in the Gulf.  Not only was Ron my 'eyes on the ground' but he explained in detail how everything would go from the inspection to working with the Dealer before shipping the Dream Ride to me in Cleveland, Ohio. Ron truly made the process an enjoyable one and I'd recommend his company without hesitation.~ Dani M. , Cleveland, Oh
CUSTOMER REVIEWS
Thank-you for a most excellent and comprehensive report!   We really appreciate your objectivity and thoroughness. It was a pleasure doing business with you.~ Marlene and Dick H. , Ontario
CUSTOMER REVIEWS
Thanks for your grade A service.~ Ron M. , Los Angeles, CA
CUSTOMER REVIEWS
Thank you to Ronn at Classic Appraisals for his detailed Professional service and Appraisal of our 69 Camaro convertible. We were able to get an additional $5K because of this appraisal. Thanks again.~ Wayne M. , Palm Bay, Florida
CUSTOMER REVIEWS
I would like to express my Thanks to Mr. Gagnon at "Classic Appraisals of Florida" for his attention to detail in appraising our cars over the years. His expertise in photographing our vehicles and diligent reporting for the appraisal was outstanding. I Have tried other appraisal firms in the past and was most impressed with Classic Appraisals for their professional and courteous service. Thank You!~ Kirk D. , Tampa, Florida
CUSTOMER REVIEWS
Ronn,  Thank you for the inspection. You did an excellent and thorough job on inspecting this vehicle. I read through all your information and viewed all your photos. Thank you for your service…… money well spent.
~ David,  Norco, CA
CUSTOMER REVIEWS
Great detail, thanks for being so thorough and rushing this out!
Regards,
~ Dan L, New York
CUSTOMER REVIEWS
Great report!  Thank you.  The report has made my decision very easy.~ Jeff S.
CUSTOMER REVIEWS
Excellent report, was very helpful.
Thank You for being my eyes.
~ Jeff S.,  Oregon
CUSTOMER REVIEWS
Wow!  What a comprehensive and detailed report! Thanks so much Ronn. I feel so much better about this purchase and no way I'd have the attention to detail that you have had I looked at it.  Thanks again! ~ Jeff Y., Texas
CUSTOMER REVIEWS
I just wanted to drop u a note, and say 
Thank you.  
The Report I received was very nice and professional.  You did a great job
Thanks
~ David D., North Carolina